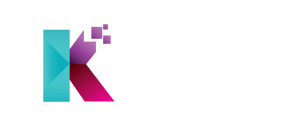 Terms and Conditions (Kyvatron Limited)
Last Updated: 5th May 2023
1. Why you should read these Terms and Conditions
These are the terms and conditions on which we provide our Services to you. Please read this Agreement carefully before you start to use our Services. This Agreement tells you who we are, how we will provide our Services to you, how this Agreement may be changed or ended, what to do if there is a problem and other important information.

By visiting our Website and/or using our Services, you confirm that you accept and agree to this Agreement. If you do not agree, please do not use our Services.
2. Who we are and how to contact us
Kyvatron Limited is a company incorporated in Nigeria with the Corporate Affairs Commission (CAC) and in the United Kingdom with Companies House. Our Company Registration Number in Nigeria with the Corporate Affairs Commission (CAC) is 1941586, and our Company Registration Number in the United Kingdom with Companies House is 14895846. We're also registered in the United States as Kyvatron LLC with the Wyoming Secretary of State, and our Filing ID is 2023-001287357.

Our office address in Nigeria is at 87 Opebi Road, Ikeja, Lagos

Our office address in the United Kingdom is at 3rd Floor Suite, 207 Regent Street, London, England, W1B 3HH
Our office address in the United States is at 1603 Capitol Avenue, Suite 413, 3935
Cheyenne, Wyoming 82001

You can reach out to us through email, telephone and social media. Our contact details are available on the Contact Us page of our website.

3. Our responsibility for loss or damage
We do not exclude or limit in any way our liability to you where it would be unlawful to do so. If we do not reasonably meet our commitments to you, we are responsible for loss or damage you suffer that is a result of our breaking this contract or our failing to use reasonable care and skill.

In the event of loss, claims, costs or expenses (including reasonable legal fees) arising out of your breach of this Agreement, any applicable law or regulation, you agree to defend, compensate us and our affiliates and hold us harmless.

In the event you are liable for any amounts owed to us, we may also recover these through collection avenues, including, without limitation, through the use of a debt collection agency. We may recover all reasonable costs or expenses (including reasonable attorneys' fees and expenses) incurred in connection with the enforcement of this Agreement.
4. Accessing our services
We will always do our best to make sure our Services are available to you when you need them. However, you are responsible for making all arrangements necessary for you to have access to our Services.

You may use our Services only for lawful purposes. You may not use our Services:

A. In any way that breaches any applicable local, national, or international law or regulation, or causes Kyvatron Limited to breach any applicable law or regulation;

B. In any way that is unlawful or fraudulent, or has any unlawful or fraudulent purpose or effect;

C. For the purpose of harming or attempting to harm minors in any way;

D. For anything that is abusive, harmful, or does not comply with our business standards;

E. For any unsolicited or unauthorized advertising, promotional material, or any other form of spam;

F. To deal in harmful programs such as viruses, spyware, or similar computer code designed to adversely affect the operation of any computer software or hardware;

G. In any way that would locally or internationally evade any applicable taxes or facilitate tax evasion.
You must not misuse our Services by introducing viruses, trojans, worms, logic bombs or other materials which are malicious or technologically harmful. You must not attempt to gain unauthorized access to our Website, our servers, computers or databases. You must not attack our Website with any type of denial of service attack. By breaching this provision, you would commit a criminal offence under the Computer Misuse Act 1990. In the event of such a breach, reports will be made to the relevant law enforcement authorities, and your right to use our Website and/or our Services will cease immediately.
7. Our right to make changes
We may revise these Terms and Conditions at any time by amending this page. We recommend checking this page regularly as it is legally binding to you.
If a court finds part of this Agreement illegal, the rest will continue in force. Each of the paragraphs of this Agreement operates separately. If any court or relevant authority decides that any of them are unlawful, the remaining paragraphs will remain in full force and effect.

Even if we delay in enforcing this Agreement, we can still enforce it later. If we delay in asking you to do certain things or in taking action, it will not prevent us taking steps in that regard at a later date.